The Olympic Australis
This particular one is considered as the most unique and extraordinary of all
Opals
because it's the most valuable and largest one ever found! This Gem Opal was found in the year 1956 around the month of August in Coober Pedy, South Australia at the Eight Mile Opal field. The miner who dug it had prospected mining 30 feet down. After retrieving the Opal, the miner decided to name this particular gem after the Olympic Games since they were happening right about that same time in Melbourne thus the name Olympic Australis. One amazing fact about the Olympic Australis is that it is 1% host rock and the remaining 99% is pure Gem Opal. This is why the Olympic Australis is regarded as the most valuable gem ever reported.
The Aurora Australis
This is the world's most valuable Black Opal, which made its debut in the year 1938 after being dug up in a sea bed at Lightning Ridge in New South Wales. It was then bought by Altmann & Cherny's as an opal that was semi-rough. They polished and cut it into the oval shape. One distinctive factor of this opal is the star fish impression on the back of the gem. In addition to that, its strong vibrant colours together with the size actually bring out the opal's value and full rarity. There's also a harlequin pattern that's characterised by dominant colours such as red, blue and green on a black background, which resembles bright southern lights. That is how the name Aurora Australis came about.
The Butterfly Stone/ The Red Admiral
This amazing opal resembles the British butterfly the Red Admiral and the predominantly red colour is visible from every angle. It's also called the Butterfly stone. It was found in the Phone Line field during World War 1. It was named in the year 1920 after it was established that it is about 51 carats. A world renowned Opal expert by the name Len Cram had the following to say about the Butterfly Stone, "When you turn this magnificent gem on its side, it changes from being a butterfly to a full length picture of a Spanish dancer in a traditional broad ruffled dress and is perfect in movement and pose and aflame with fiery lights".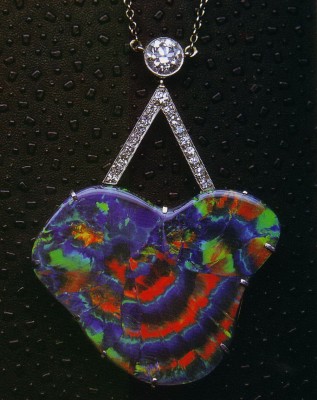 Fire Queen
This opal has an interesting, yet sad history attached to it. It was found in the year 1906 in Angledool diggings and it was originally named Dunstans's Stone after the finder whose name was Charlie Dunstan.
The Black Prince
This one is stunningly beautiful and considered a unique piece when compared to other opals. It's also known as the Harlequin Prince and was found at a place called the Phone Line in 1915. On observing it, you'll see a flag pattern on one side and a red colour on the other side. Its carat weight is about 181 and in addition to that, a sand hole is seen on the face of the opal.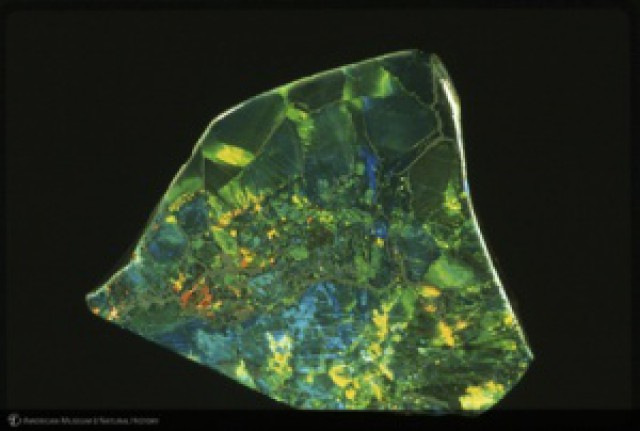 SHOP FOR OPALS
The Olympic Australis is reported to be the biggest and most expensive Opal ever found. Worth an estimated $2.5 Million it tops the list of the most expensive Opals ever found. There are a number of famous Opals that have made appearances throughout history and what has made them celebrated include; • Most valuable • The fact that some are the largest • Association with royalty In this article, you'll learn about the most famous ones that have made a significant and positive impact in history. They include;